Meet all the people behind BE's magic!
From the BE team, to the advisory board, and to our youth board & ambassadors
we have an international team of experts that ensure
our programs and assessment are global leaders in
developing and measuring 21st century competencies.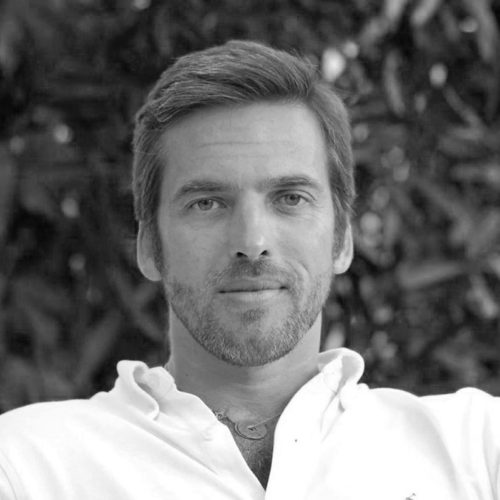 Bernardo Teixeira Motta is co-founder, board member and CEO at Beyond Education. He has extensive experience in establishing companies from start to finish. He is passionate about education and preparing the next generations for new professional and personal challenges. He holds an MBA from Madrid-based IE Business School.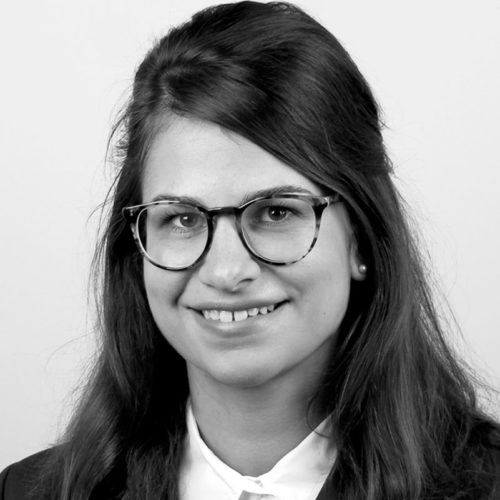 Michaela Horvathova is co-founder, board member and Chief Education Officer at Beyond Education. She is an international education expert with extensive global experience in curriculum design, 21st century competencies and innovative learning practices. She holds a Master's Degree in International Education Policy from Harvard University.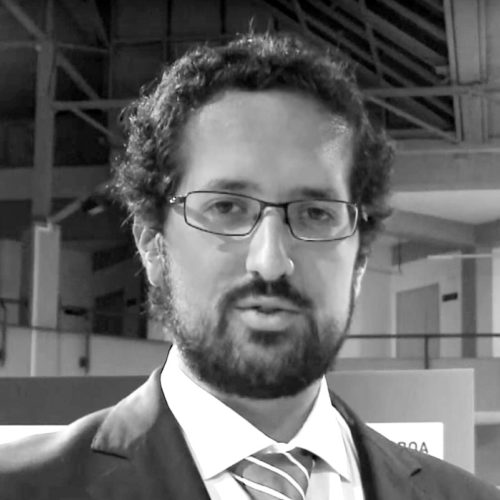 Pedro Queiró is the Chief Product and Chief Technical Officer at Beyond Education. He is an experienced educational technology entrepreneur with deep global experience at DreamShaper, where he is co-founder and Head of Product. He holds a Master's Degree in Physical Engineering from the University of Lisbon.
Dr. Mathilde Celume is co-founder and Director of Research and Evaluation at Beyond Education. She specialises in active pedagogies, and the development and evaluation of socio-cognitive and socio-emotional competencies. She holds a Master's degree in Innovative Approaches to Education and Research and a Doctorate Degree in Psychology from Université de Paris.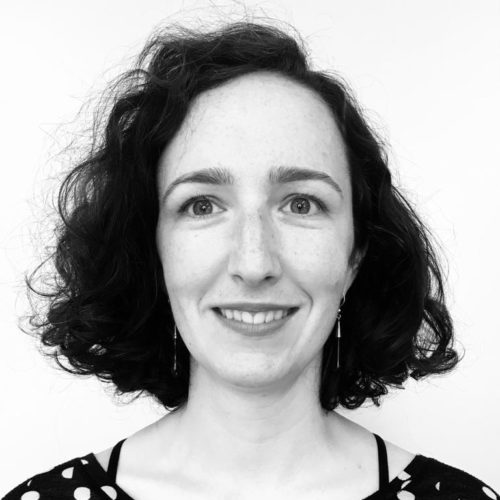 Katarina Kordulakova is co-founder and Director of Pedagogy at Beyond Education. She develops social-emotional learning experiences, and specialises in teacher training and project management. She holds Master's Degrees in Public Policy Evaluation from École Polytechnique, and in Communication from Sciences Po Paris.
Dr. Maoulida specializes in Social, Work and Educational Psychology and Psychometrics. From her research, she wishes to shed new light on current societal issues and contribute to their application in the field, what she has already put into practice through program development aimed at improving school climate. She holds a master's degree in Industrial and Organizational Psychology and a Doctorate Degree in Psychology from Université de Paris 8.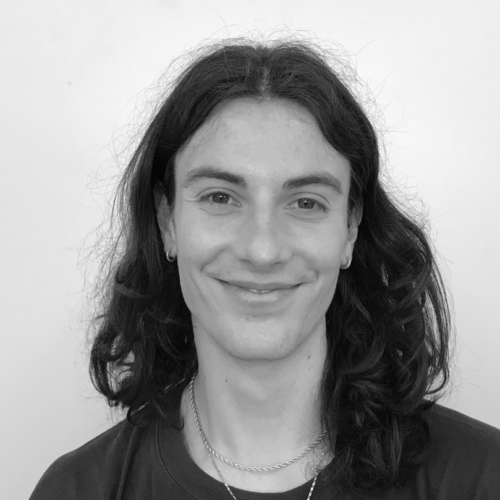 Rouxbin Smit is a South African that is deeply passionate about human rights, specializing on Africa, and believes that investing in youth through education is a powerful means to create a more just society. After leading workshops on 21st Century Skills with high-school and university students and being a community leader in those groups, he is extremely excited to continue this work in BE with more students. They hold a Master's Degree in International Development (concentrations: Human Rights & Africa) from SciencesPo, Paris.
Felipe has several years of experience in teaching, research and quantitative methods
constant interest to learn more. His interests lie in teaching, education research, and the development of 21st century skills. He holds a degree International Education Policy from the Harvard Graduate School of Education with focus on teacher policy, quantitative methods, and action research.
With a decade and a half of experience from classrooms of schools following their national curricula, IB or CIE, involvement in Student Life in boarding schools and setting up the educational program in a leadership academy, Matus continues to be interested in innovation in education and learning. In Beyond Education, he is primarily involved in curriculum design and student engagement. Matus holds a PhD in Theoretical Physics from Charles University in Prague.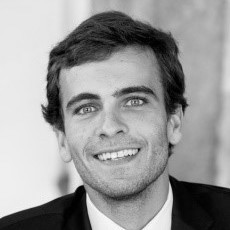 Tomaz is a Portuguese national with more than a decade of experience in Operations and Logistics in 3 different continents with good insights in several industries such as, Oil & Energy, Military and Humanitarian Logistics Support, Telecommunications, and Catering/Retail. Over the years he became specialized in process reengineering and workflow improvements. Tomaz holds a bachelor in Industrial Engineering, a Post Graduate degree in Strategy, and is currently learning how to code. Tomaz is passionate about the ocean and all that surrounds it. He loves to surf, scuba dive, and spearfish.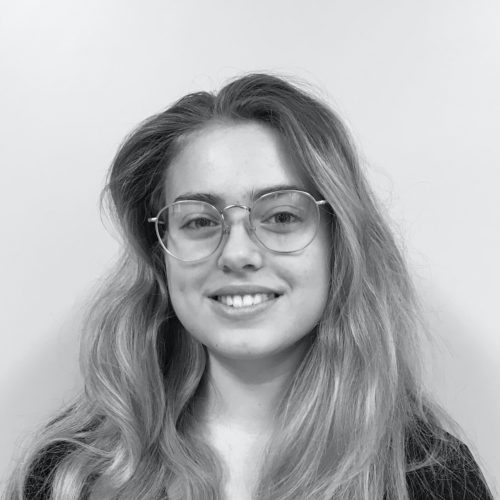 Lisa Formentini is a UX/UI intern at Beyond Education. She is currently achieving a socio-cognitive psychology master's degree at Université Paul Valéry as well as being project manager of her own start-up.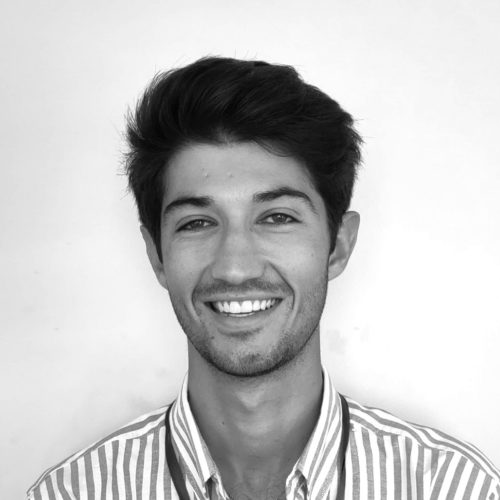 Tech Entrepreneur and Web Marketing specialist, Maxence graduated in a French Business School (SKEMA), studied in the US (NC State) and also develops a side-project with UC Berkeley. He has experience in Web Marketing, Fundraising in VC Funds, and implemented scalable sales strategies in many startups both in Paris and in the US.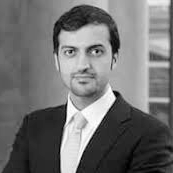 Jassim Alseddiqi is the Group Chief Executive Officer of SHUAA Capital, the leading asset management and investment banking platform with c. USD 13 billion in assets under management.
Jassim is known for his dynamic and innovative approach, having pioneered many investment strategies in the region. He is currently the Chairman of GFH Financial Group, Islamic Arab Insurance Company (SALAMA), Eshraq Investments, Khaleeji Commercial Bank and The Entertainer. He also serves on the boards of First Abu Dhabi Bank (FAB), Dana Gas and Abu Dhabi Chamber of Commerce and Industry.
Jassim holds a BSc in Electrical Engineering from the University of Wisconsin-Madison and an MSc in Electrical Engineering from Cornell University. He has also served as a noted lecturer at the Abu Dhabi-based The Petroleum Institute.
H.E. Al Ulama was the Ambassador of UAE to the Federative Republic of Brazil. She had also served as the Ambassador of UAE to Montenegro and non-resident Ambassador of UAE to Kosovo. In addition, she acted as the Managing Director of Abu Dhabi Capital Group, as well as held significant positions in the Ministry of Economy and Planning and Citibank UAE, where she became the first UAE woman VP in the UAE.
H.E. Al Ulama's personal and social achievements include receiving the UAE Pride Medal for her achievements as Ambassador of UAE to Brazil at the Mohammed Bin Rashid Government Excellence Award in 2019, being named the Federal Personality of 2017 by the Emirates Centre for Strategic Studies and Research (ECSSR), and receiving the Order of Merit from the President of Montenegro in 2016.
H.E. Al Ulama holds a BA in Economics from San Diego State University and an MSc in Analysis, Design and Management of Information Systems from London School of Economics and Political Science.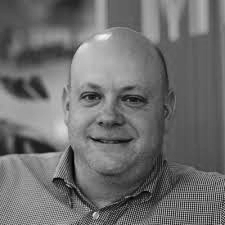 Since 2011, Denis Mizne has served as CEO of the Lemann Foundation, a nonprofit that's dedicated to ensuring that all Brazilian children have access to quality public education. Under Denis' leadership, the foundation has helped to construct Brazil's National Learning Standards, scaled the foundation's "management for learning" program to over 1,000 schools and built out the Lemann Fellowship Program, creating a network of young changemakers dedicated to solving social problems in Brazil. Prior to the Lemann Foundation, Denis founded the Sou da Paz (I Am for Peace) program to reduce Brazil's gun violence. During his 12 years as its executive director, the program contributed to an 80-percent reduction in homicides in São Paulo, as well as to the introduction of crime prevention initiatives at the national level. Denis is an Ashoka Social Entrepreneur, a Yale World Fellow and sits on the board of several nonprofits. He attended the University of São Paulo Law School and continued his education as a visiting scholar at Columbia University and at Harvard Business School's OPM program.

Charles Fadel is a global education thought leader, expert and inventor; founder and chairman of the Center for Curriculum Redesign; visiting scholar at Harvard GSE; Chair of the education committee at BIAC/OECD; co-author of best-selling book "21st Century Skills"; founder and president of the Fondation Helvetica Educatio (Geneva, Switzerland); senior fellow, human capital at The Conference Board; senior fellow at P21.org. He has worked with education systems and institutions in more than thirty countries. He was formerly Global Education Lead at Cisco Systems, visiting scholar at MIT ESG and UPenn CLO, and angel investor with Beacon Angels. He holds a BSEE, an MBA, and five patents. He is the co-author of the upcoming book: "Four-Dimensional Education".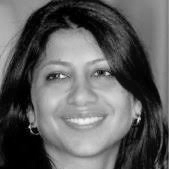 Farahnaz is the founder and chief executive officer of Insaan Group.
Farahnaz is a social entrepreneur, political scientist and humanist. She has worked with the OSCE, the United Nations, the World Bank and non-profits, in Bosnia-Herzegovina, Afghanistan, Palestine, India, Kenya and Tanzania.
In parallel, she has pursued an academic path in political science as a teaching fellow at Harvard University for the late Professor Stanley Hoffmann and, more recently, as a faculty member at Zayed University in Dubai, lecturing on global history and humanities.
Farahnaz holds a Master in Public Administration from Harvard University (USA), a Diplôme d'Etudes Supérieures from the Graduate Institute of International and Development Studies (Switzerland) and a Bachelor of Arts from McGill University (Canada). She is currently a doctoral candidate at the University of Exeter (UK).
Farahnaz serves on the board of directors of Insaan Group, and as an observer and/or advisor on all social enterprises backed by Insaan, as well as on the board of Charity Futures and the Oxford Institute of Charity.
The Youth Board & BE Ambassadors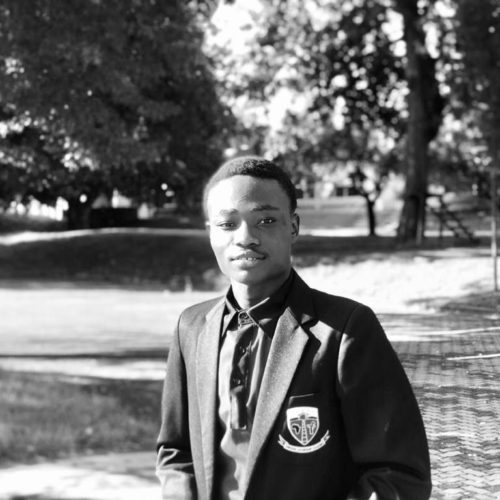 Kamuskay is a second-year student at the Africa Leadership Academy. He is from Sierra Leone, and he is involved in a range of activities where he uses his platform to engage and inspire young people to envision a better society for all. He also created a campaign to combat drug abuse in his neighborhood. And his dream is to tell the story of children and young people.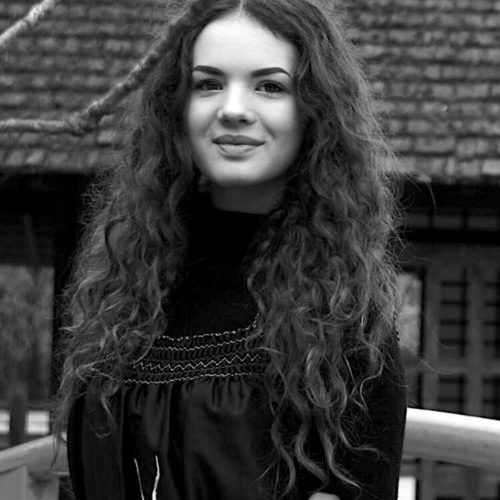 Dominika is a Slovak student with a great desire to develop herself as a person and hence help the society in general. She dedicates herself to bringing sustainability to everyday life by studying the climate footprint and contributing to this field in many ways. She always seeks going beyond what is learnt at school.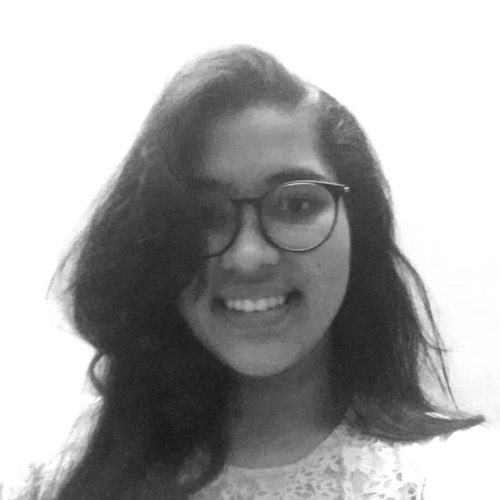 Shreya is a senior at The Riverside School, a science student, and is thoroughly interested in subjects like Biology and Psychology. She takes a passion in being an avid reader and a mental health advocate. Shreya is a keen learner and believes that she can achieve anything she wishes if she puts her mind to it. Her main goal in life is to use her knowledge about individuals' mental health to raise awareness and help as many people as she can, emotionally or otherwise. She is also currently volunteering as a listener at an online mental health website known as 7 cups and has done multiple courses on clinical, counseling, sports, fashion and oncological psychology. She further plans to major in biology.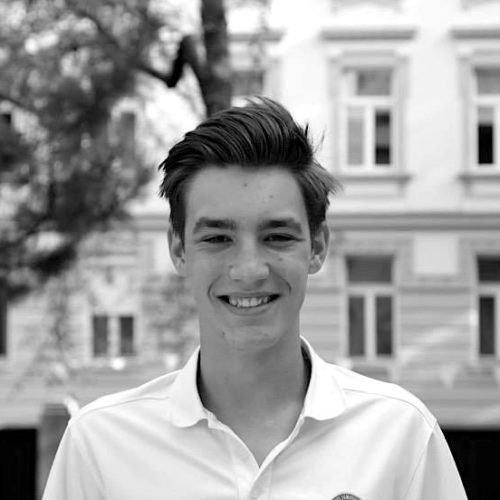 Matej Cacik is a student at LEAF Academy, an ASSIST scholar of 2019-2020 who is intrigued by sports, politics and solving problems. He has attended several school systems, including Slovak, Austrian and American and would like to apply his observations from these systems on a global scale to help other students like him. In his free time, he likes watching documentaries about political regimes and his favorite book is Start With Why. He believes that with the right work purpose, everything is possible.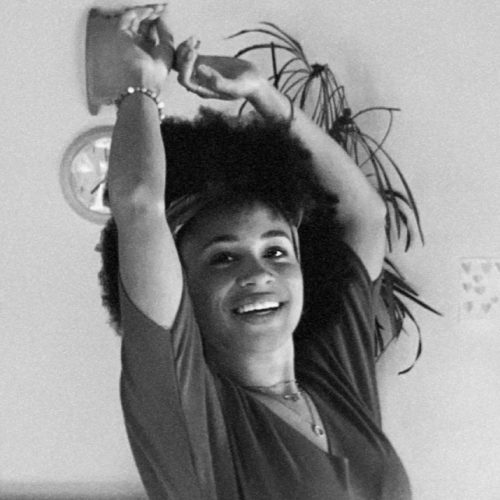 Ina is a French and Togolese cross country skier. She really love sports and productivity and is passionate about photography, videography, Måneskin (my current obsession), and travelling.
She is currently a senior in high school and her dream is to enter an architecture school next year. She really likes to learn new things on the daily and likes to experience new things as much as she can.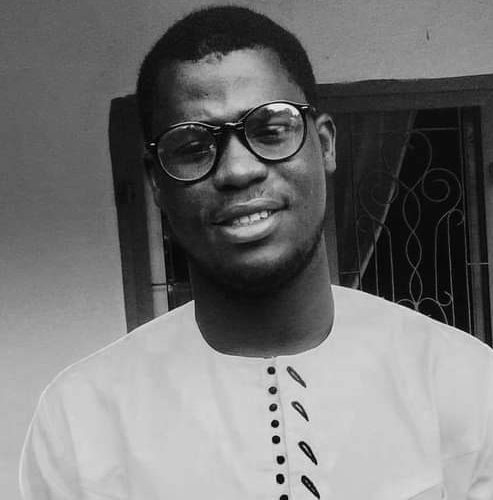 Sheriff is a humanitarian and an emerging entrepreneur who believes in providing jobs for young people to eradicate dependency on government jobs. He is interested in Education, and would like to study International Relations at tertiary level focusing on peace and conflict resolution. Sheriff is a co-founder of many non-governmental organizations in Liberia and neighboring country Guinea. He recently co-founded BUILD Liberia, an organization that thrives to provide entrepreneurial and diplomatic training for Liberian students of all levels.
Before attending ALA, sheriff started a study class session in Nzerekore Guinea to help low-income students have basis education regardless of their financial status.
In the next 10 years, Sheriff would like to work at NGOs like African Union, the United Nations, ECOWAS and also establish enterprises that will employ high number of the Liberian youths.
Alexandra is a passionate student who has always enjoyed helping others. For this reason, she used to tutor younger students at her school. She is currently finishing the second year of an international IB program. Studying in an international environment showed her how important the multicultural relations and collaborations are. Two years ago, she went on an exchange program to England, and she is considering studying mathematics at university abroad as well.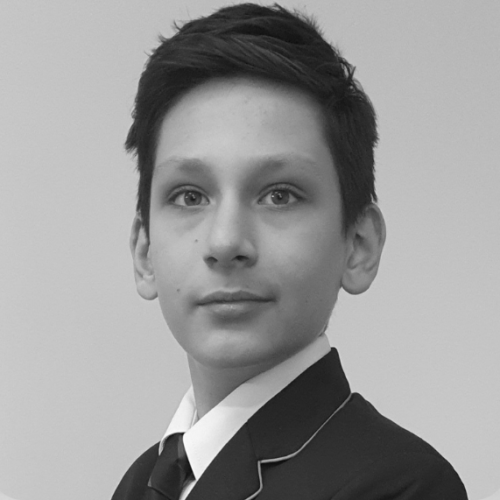 Matei is 13 years old and lives in Abu Dhabi, UAE. His favourite activities include bird watching, playing piano and sports (TaeKwonDo and Swimming). He is a curious person, always trying to do his best in everything he does.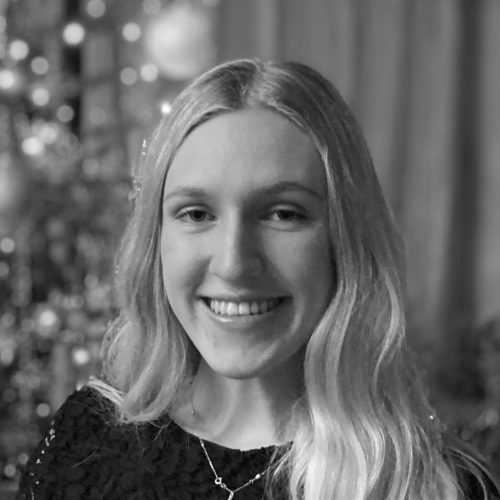 Kristina is as interested in math as she is in playing piano and creating art such as drawings and paintings. In her opinion taking care of your health is very important so she enjoys almost every kind of sport. She is loved by her family and friends, so she tries to do the best she can to help them in many different ways. She has no problem with being in a charge of a group of people, but she prefers to collaborate with others than working on her own.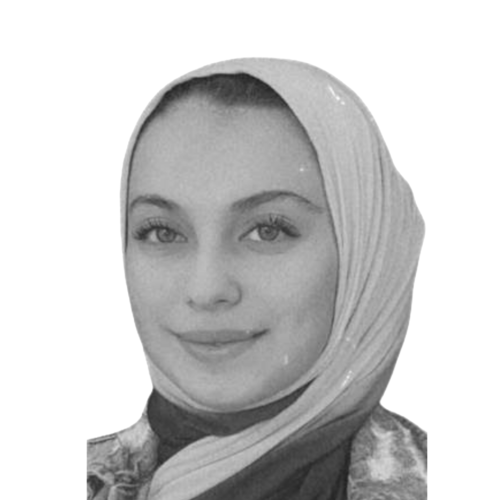 Rimas is an adaptable AI creative and reasonable student with keen interest in Business and Economics. She is trying to change and achieve the best in the world and apply the skills people are waiting for. She enjoys using her skills to contribute to the exciting technological advances that happen every day. She enriches to reach the best and cultivates a mindset that peeks outside the box. She is currently a senior in high school and her dream is to enter an architecture school next year. She really likes to learn new things on the daily and likes to experience new things as much as she can.