Vision
To empower every student in the world to unleash the best person they can BE
Mission
To increase job & life readiness of students 13-21 years old by evaluating and developing their 21st Century Competencies online
Founder Story: Michaela Horvathova, Chief Education Officer
Dear Education Visionaries,
From my roots in Slovakia to my transformative years at Harvard University, and now with BE, I've held an unshakable belief in the boundless potential within each of us. More personally, I always belived, that despite not being the student at school, that I had the power to accomplish great things.
Guided by the unwavering support of my parents and forged through my semi-professional tennis journey, I uncovered a set of skills more profoundly influential on success than I could have imagined — fortifying my spirit with Growth Mindset, Leadership, Courage, and Resilience. These competencies, I realized, transcend the confines of classrooms; they are the very essence of how humans navigate the modern world, whether that be in our careers, friendships, or mental health.
Therafter, my voyage through academia and engagement with the OECD led me to a revelation: a research-driven approach to these competencies can reshape education paradigms. My work on the Education 2030 project and my collaboration with the Center for Curriculum Redesign illuminated the 12 pivotal 21st Century Competencies, validating my belief that they are the cornerstone of global youth empowerment.
Today, I stand shoulder to shoulder with a team of education experts, brimming with excitement to introduce the 1st scientifically validated 21st Century Competency assessment globally. It's an expedition that delves into the heart of "transferable competencies," those coveted "soft skills" that define success and propel individuals toward greatness. With over 100,000 students that have gone through our assessment, we aim to keep growing, and contributing to a new type of education in a constantly changing world so that today's young minds can be the authors of their own lives.
Michaela Horvathova
Co-Founder, Beyond Education
Meet all the people behind BE's magic!
From the BE team, to the advisory board, and to our youth board & ambassadors
we have an international team of experts that ensure
our programs and assessment are global leaders in
developing and measuring 21st century competencies.
Meet all the people behind BE's magic!
From the BE team, to the advisory board, and to our youth board & ambassadors
we have an international team of experts that ensure
our programs and assessment are global leaders in
developing and measuring 21st century competencies.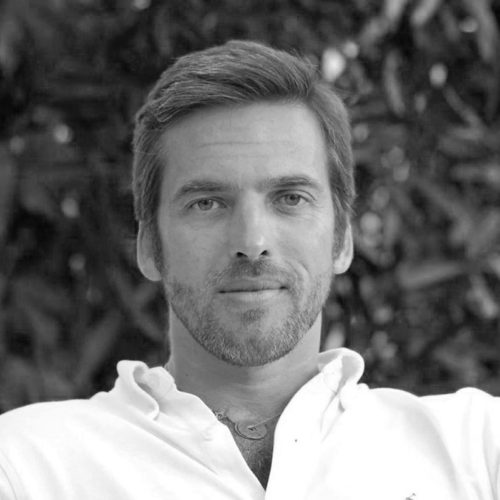 Bernardo Teixeira Motta is co-founder, board member and CEO at Beyond Education. He has extensive experience in establishing companies from start to finish. He is passionate about education and preparing the next generations for new professional and personal challenges. He holds an MBA from Madrid-based IE Business School.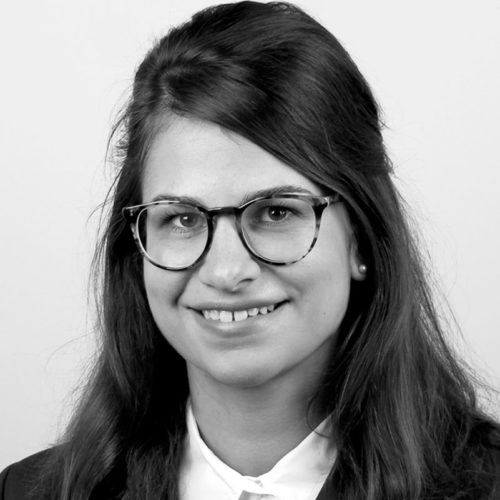 Michaela Horvathova is co-founder, board member and Chief Education Officer at Beyond Education. She is an international education expert with extensive global experience in curriculum design, 21st century competencies and innovative learning practices. She holds a Master's Degree in International Education Policy from Harvard University.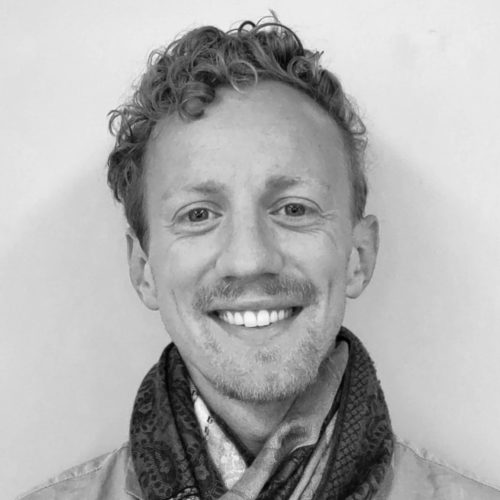 Dr. Nathan Roberson works to advance diverse research methods to support teaching and learning in support of holistic educational research. His research focuses on social indicators of well-being and the creation of innovative metrics to inform public policy. He is passionate about philosophy and educational activism. Dr. Roberson has a PhD in Measurement, Evaluation, and Research Methodology from the University of British Columbia. When not engaged in research, you'll find Nathan climbing or flying from a mountain, or weaving magic in the forests.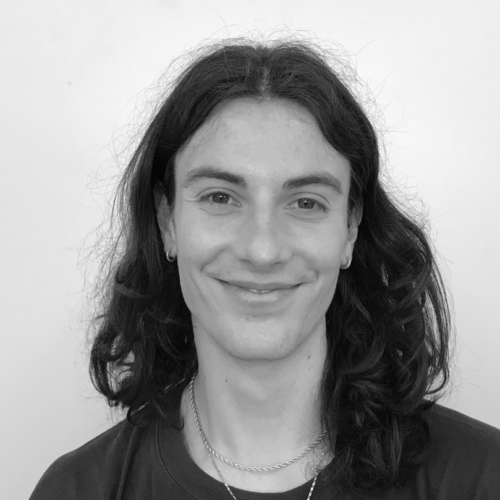 Rouxbin Smit is a South African that is deeply passionate about human rights, specializing on Africa, and believes that investing in youth through education is a powerful means to create a more just society. After leading workshops on 21st Century Skills with high-school and university students and being a community leader in those groups, he is extremely excited to continue this work in BE with more students. They hold a Master's Degree in International Development (concentrations: Human Rights & Africa) from SciencesPo, Paris.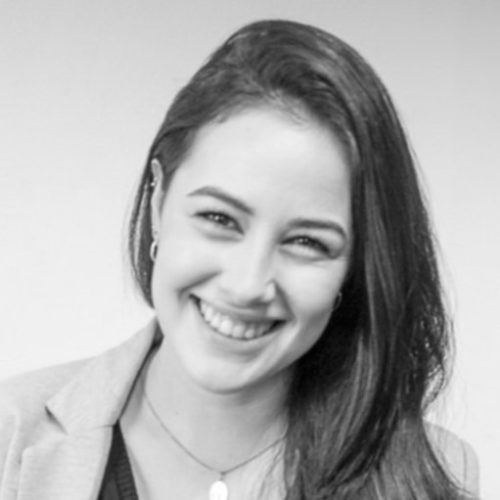 Thaiane Pereira has experience working to strengthen education systems in more than 25 countries in Latin America, Europe, Africa, and Asia. She worked with schools, state departments, ministries, and in international organizations to propose recommendations, designing, implementing, and evaluating education policies. Her experiences are mostly focused on curriculum reforms, youth policies, and the development of 21st century skills. She holds a master's degree in public Affairs from Sciences Po.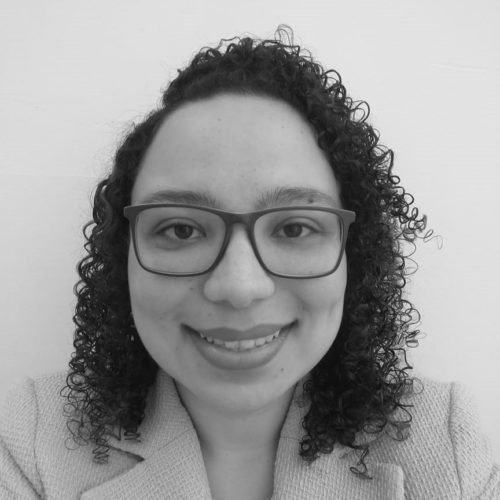 Júlia is a teacher who believes that education is the way to change the world. Júlia holds a bachelor's degree in biology with teacher training and is currently working on her postgraduate degree in project management. After working as a biology teacher at Brazilian public schools, she worked on teacher training courses, content development for teachers, and product and project management in education. She is extremely curious and loves sports.
Felipe has several years of experience in teaching, research and quantitative methods
constant interest to learn more. His interests lie in teaching, education research, and the development of 21st century skills. He holds a degree International Education Policy from the Harvard Graduate School of Education with focus on teacher policy, quantitative methods, and action research.
Dr. Maoulida specializes in Social, Organizational and Educational Psychology and Psychometrics. In her research, she wishes to shed new light on current societal issues and contribute to their application in the field, which she has already put into practice through program development aimed at improving school climate, preventing school-bullying, developing psychosocial competencies, and in her day-to-day practice as an educational psychologist for the French Ministry of Education. Since she also loves to share, she trains teachers, various members of the educational community such as practitioners and decision-makers, and teaches students in French-speaking and English-speaking universities. She holds a master's degree in Industrial and Organizational Psychology from Univerité Paris Descartes (known today as Université Paris Cité, in where she is know a researcher and teacher) and a Doctorate Degree in Psychology from Université de Paris 8.
The Advisory Board
Our trusted advisory board represents international experience with
decades of experience to ensure we reach as many students as possible.

Charles Fadel is a global education thought leader, expert and inventor; founder and chairman of the Center for Curriculum Redesign; visiting scholar at Harvard GSE; Chair of the education committee at BIAC/OECD; co-author of best-selling book "21st Century Skills"; founder and president of the Fondation Helvetica Educatio (Geneva, Switzerland); senior fellow, human capital at The Conference Board; senior fellow at P21.org. He has worked with education systems and institutions in more than thirty countries. He was formerly Global Education Lead at Cisco Systems, visiting scholar at MIT ESG and UPenn CLO, and angel investor with Beacon Angels. He holds a BSEE, an MBA, and five patents. He is the co-author of the upcoming book: "Four-Dimensional Education".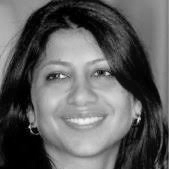 Farahnaz is the founder and chief executive officer of Insaan Group.
Farahnaz is a social entrepreneur, political scientist and humanist. She has worked with the OSCE, the United Nations, the World Bank and non-profits, in Bosnia-Herzegovina, Afghanistan, Palestine, India, Kenya and Tanzania.
In parallel, she has pursued an academic path in political science as a teaching fellow at Harvard University for the late Professor Stanley Hoffmann and, more recently, as a faculty member at Zayed University in Dubai, lecturing on global history and humanities.
Farahnaz holds a Master in Public Administration from Harvard University (USA), a Diplôme d'Etudes Supérieures from the Graduate Institute of International and Development Studies (Switzerland) and a Bachelor of Arts from McGill University (Canada). She is currently a doctoral candidate at the University of Exeter (UK).
Farahnaz serves on the board of directors of Insaan Group, and as an observer and/or advisor on all social enterprises backed by Insaan, as well as on the board of Charity Futures and the Oxford Institute of Charity.
H.E. Al Ulama was the Ambassador of UAE to the Federative Republic of Brazil. She had also served as the Ambassador of UAE to Montenegro and non-resident Ambassador of UAE to Kosovo. In addition, she acted as the Managing Director of Abu Dhabi Capital Group, as well as held significant positions in the Ministry of Economy and Planning and Citibank UAE, where she became the first UAE woman VP in the UAE.
H.E. Al Ulama's personal and social achievements include receiving the UAE Pride Medal for her achievements as Ambassador of UAE to Brazil at the Mohammed Bin Rashid Government Excellence Award in 2019, being named the Federal Personality of 2017 by the Emirates Centre for Strategic Studies and Research (ECSSR), and receiving the Order of Merit from the President of Montenegro in 2016.
H.E. Al Ulama holds a BA in Economics from San Diego State University and an MSc in Analysis, Design and Management of Information Systems from London School of Economics and Political Science.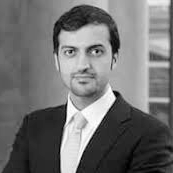 Jassim Alseddiqi is the Group Chief Executive Officer of SHUAA Capital, the leading asset management and investment banking platform with c. USD 13 billion in assets under management.
Jassim is known for his dynamic and innovative approach, having pioneered many investment strategies in the region. He is currently the Chairman of GFH Financial Group, Islamic Arab Insurance Company (SALAMA), Eshraq Investments, Khaleeji Commercial Bank and The Entertainer. He also serves on the boards of First Abu Dhabi Bank (FAB), Dana Gas and Abu Dhabi Chamber of Commerce and Industry.
Jassim holds a BSc in Electrical Engineering from the University of Wisconsin-Madison and an MSc in Electrical Engineering from Cornell University. He has also served as a noted lecturer at the Abu Dhabi-based The Petroleum Institute.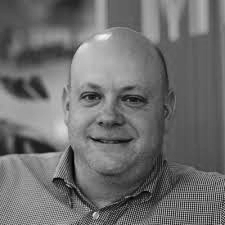 Since 2011, Denis Mizne has served as CEO of the Lemann Foundation, a nonprofit that's dedicated to ensuring that all Brazilian children have access to quality public education. Under Denis' leadership, the foundation has helped to construct Brazil's National Learning Standards, scaled the foundation's "management for learning" program to over 1,000 schools and built out the Lemann Fellowship Program, creating a network of young changemakers dedicated to solving social problems in Brazil. Prior to the Lemann Foundation, Denis founded the Sou da Paz (I Am for Peace) program to reduce Brazil's gun violence. During his 12 years as its executive director, the program contributed to an 80-percent reduction in homicides in São Paulo, as well as to the introduction of crime prevention initiatives at the national level. Denis is an Ashoka Social Entrepreneur, a Yale World Fellow and sits on the board of several nonprofits. He attended the University of São Paulo Law School and continued his education as a visiting scholar at Columbia University and at Harvard Business School's OPM program.